We provide access to a network of professionals specialised in hydromorphology and associated disciplines: geomorphology, Hydrology, ecology, biology (invertebrates, macrophytes) and fisheries.  We also have specialists in GIS, decision support software development and river restoration.
Dr Marc Naura is an experienced aquatic ecologist with 20 years experience in hydromorphology, environmental management and research. He has worked both in marine and freshwater environments in consultancy, research and as part of a major government organisation. He has been involved in applied environmental work as well as policy development and advice on the implementation of major legislation such as the Water Framework and Habitats Directives.  He was also involved at European level in the development of a CEN standard for hydromorphology and guidance for the implementation of the Water Framework Directive.
His work includes the development and implementation of survey methodologies, tools and models and the provision of expert advice on ecological and hydromorphological issues and policy.  He has a particular interest in the development of decision support tools and software for environmental management. Marc has developed software for marine biological communities and biotopes classification (BioScribe) and for managing habitats for fish in rivers (ToolHab). He is an experienced project manager and has strong customer-focus/engagement skills. He is a chartered environmentalist and full member of the Chartered Institute of Ecology and Environmental Management.  He is also an experienced trainer and he runs training courses on River Habitat Survey (accreditation and refresher courses), data analysis, database management and ecology. Marc is a visitor at the University of Southampton School of Engineering and the Environment.
Selected project examples include:
Environmental Impact Assessment of a river diversion on flood risk and risk of failing WFD environmental targets on a Cumbrian river.  Design of new river channel.
Production of a flood risk map for occasional and exceptional events for the river Avon at Chippenham using a hydro-geomorphological survey and assessment technique.
Modelling the relationships between pressures on habitats and species for fish species.

Map of of agricultural sediment risk on freshwater ecosystems in England and Wales;

Development of an approach for assessing the potential impacts of proposed consents, licences and applications on river geomorphology as part of the Water Framework Directive implementation in England and Wales;

Geomorphological appraisal of the Hampshire Avon catchment and identification of restoration options;

Assessment of sediment accumulation problems at a gauging site on a Yorkshire river . Identification of sediment sources and processes.
Design and development of a Decision Support System called ToolHab for prioritising sites for habitat enhancement work.;
Design and development of BioScribe, a software for matching species lists to known marine biological communities and biotopes;
Provision of training on geomorphology, River Habitat Survey and ecological modelling.
Laurent Mathieu is a geographer and an engineer with some 20 years experience in geomorphology and  environmental management. He is specialised in natural hazards and risk assessment and he participated to  the development and implementation of a methodology for mapping flood boundaries and associated risks that  has been applied to more than 20,000 km of rivers in France, Africa and Asia. He is an experienced  hydromorphologist with knowledge of the linkages between land use, engineering pressures and their impacts  on hydromorphology, habitats and species. He has used his skills to produce impact assessments and advise on river restoration and habitat improvement issues.
Selected project examples include:
Hydromorphological and ecological assessment of the river Reppe and advice on river restoration and habitat management practices;
Flood risk and vulnerability mapping for the commune du Pays de Sommieres (France) using aerial photography and geomorphological assessment on the ground;
Hydromorphological mapping of catchments in the communes of Kaala-Gomen, Poya, Canala et Voh (new Caledonia);
Development of flood maps for catchments in France, Corsica and new Caledonia;
Geomorphological study of the impacts of exceptional floods in 1999 in the Aude Department and advice on potential management and preventative actions.
Dr Chris Whitlow has a PhD in Applied Mathematics / Fluid Mechanics and 23 years programming experience in Algol, Fortran, Pascal, C, Basic, Visual Basic and DELPHI. He has extensive experience in computational river and water quality modelling.
He was instrumental in the development of industry standard software (ISIS) for real-time hydraulic modelling, operational models and flood forecasting. He has worked on over 75 related projects including the development of ISIS models for the Orange River in South Africa and a GeoGUI flood forecasting system for the Thames between Sutton Courtenay and Hurley.
Chris has also written and applied software for tidal and dam break problems using two-dimensional numerical models. Other projects include the development of finite element software for computational groundwater flow; contaminant transport modelling and to simulate temperature in RCC dams.  He has expertise in the application of three-dimensional (CFD) mathematical modelling techniques to hydraulic problems and developed one dimensional schemes to model hydraulic jumps in open channel networks. In 1997 he was appointed as honorary Industrial Fellow at the Department of Civil Engineering at the University of Nottingham. Chris is one of the directors and founders of EdenvaleYoung, a company specialised in Hydraulic modelling and civil engineering.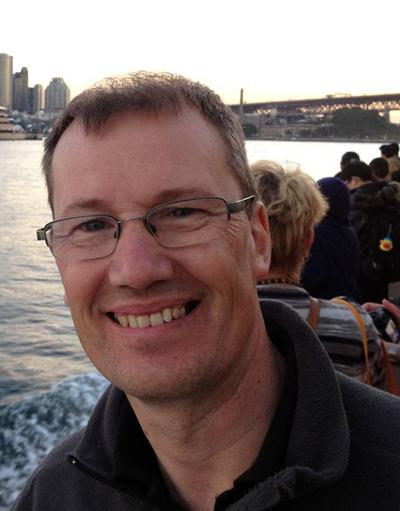 Prof David Sear has more than 20 years experience in geomorphology, research and applications. He has worked on major research initiatives and schemes for the public and private sectors and has written over 150 technical article in a wide range of academic and practitioner journals. His interests span from studying river behaviours at large scale to the impacts of fine sediments on fish egg survival in riffles. He co-designed major geomorphological and habitat surveys such as Fluvial Audits and GeoRHS. He is the lead author of the Guidebook of Fluvial Geomorphology and numerous reports and guidance on river restoration, salmonids, and habitat management. He has also actively participated to the design of major river restoration projects and studied the impacts of environmental pressures on hydromorphology and ecology.
Prof Malcolm Newson, internationally respected for his expertise in hydrology and geomorphology, is Chief Executive of River Catchment Services. He has over 40 years' experience in research and applications in hydrology, river processes, and freshwater and wetland conservation. He is the author of 95 consultancy reports, 130 peer-reviewed papers and 8 books, including the seminal textbook Land, Water and Development, now in its third edition.
He has also conducted research programmes at the interfaces between hydrology and wetland conservation and geomorphology and river ecosystems, pioneering channel restoration designs under the latter heading.  Malcolm has emphasized the translation of research into policy and explored the complex relationships between policy, plans and public.
Malcolm was part of the team that designed the River Habitat Survey and GeoRHS and led a series of research initiatives towards investigating the links between pressures and impact on hydromorphology and associated species and ecosystems.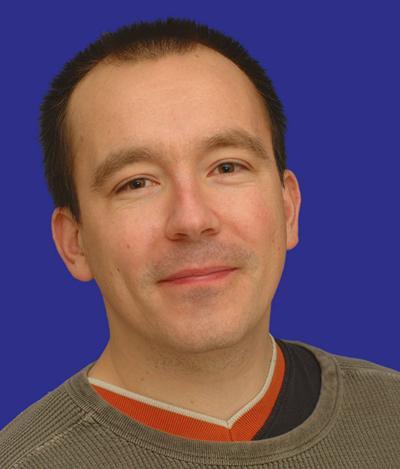 Duncan Hornby has specialised as an ESRI GIS developer and has 15  years' experience in using ArcObjects the building blocks of the ArcGIS object model. He has developed various extensions to the GIS or total customisation of the ArcMap interface. His specialist subject is the development of tools for capturing river and floodplain data using manual or automated techniques. Duncan works for GeoData, a company specialised in GIS and web development.  Recent projects have included developing a tool for generating a typology for the river network of Scotland and the mapping and analysis of physical structures influencing geomorphology on the SSSI river the Hampshire Avon.  Duncan also designed RivEX, a software for processing and working with river networks in ArcGIS.
Dr Ilse Steyl is a highly skilled and experienced geomorphologist and environmental scientist and has over 17 years' worth of working within the fields of water management and spatial and geostatistical data manipulation and analysis.  
During her career, Ilse has managed large and small projects and a diversity of clients, both private and government. As a geomorphologist , she has a good understanding of the connection between ecological, geomorphological and hydrological aspects within rivers and catchments and the linkages with estuaries and the coastal zone.
Ilse is an expert in the GIS data management and spatial analysis and has used GIS in a variety of research and commercial projects. She is a qualified fluvial geomorphologist and an accredited River Habitat Surveyor in England & Wales, as well as a Visiting Researcher at the Centre for Biological Studies and an Associate at the GeoData Institute, both at the University of Southampton.
Selected project examples include:
Beneficial use of dredge spoil to restore/realign soft sediment habitats in the Solent region;

Examining the global potential refugia from biome shifts;
Participatory environmental monitoring of river systems in Kazakhstan;
Capacity building and implementation of adaptive management approaches on the Brahmaputra catchment;
Measuring change of coastal defence structures using advanced 3D laser mapping techniques;
London Underground Drainage Project;
Quantification of pollution levels in harbour sediments;
Dr Simon Bray is an experienced aquatic ecologist and biologist having managed teams and projects for major infrastructure development, habitat assessment and restoration and pollution effects.
He has managed numerous survey teams, organised subsequent reporting and data analysis and ensured that projects are brought in within budget and on time.  He is skilled at liaising with clients and ensuring that their needs are met whilst not compromising the pragmatic approach that ecological assets require to ensure communities and species are appropriately considered in project goals.
He has held a Senior Teaching Fellow post at the University of Southampton, co-ordinating 3 undergraduate courses on Community Ecology and Biodiversity and Conservation.  He retains a visiting researcher position at the School of Biological Sciences where he collaborates in aspects of marine pollution, marine ecology and anthropogenic impacts in marine and freshwater systems.  He currently lectures on biodiversity, general marine ecology, ecosystem services, benthic and intertidal habitat disturbance and aquatic habitat restoration.  He has over 17 years' experience as an ecologist and biologist and prior to this 10 years' experience in business and project management.
Selected project examples include:
Beneficial use of dredge spoil to restore/realign soft sediment habitats in the Solent region;
Assessment of dredge spoil placement effects on intertidal communities;
Assessment of marine communities at a  former shipyard for residential development ;
Analysis and reporting for proposals  to increase mooring use in sensitive conservation areas;
Collaboration for a report on global sediment pollution in marinas and industrial harbours;
Report considering development of eco-monitoring biomarkers for environmental management systems in industrial ports;
EIA assessment of windfarm impacts on benthic and intertidal communities;
EIA assessment of cable laying projects.
Niall Grieve  is an experienced hydroecologist and a macrophyte specialist and he has investigated aquatic systems at a range of spatial scales throughout England and Wales, from catchment scale to individual site specific schemes.  His experience includes physical habitat assessment, macrophyte surveys, data collection using remote sensing techniques, bathymetric survey and data analysis. Niall has a strong background in hydroecology and assessment of river, canal, ditch, lake and fluvial habitats. His previous project experience covers a variety of environmental studies investigating low flow conditions and hydroecological impacts. Of particular relevance are the linkages between flow and habitat relationships, natural dynamics and inter-annual variation.
As a research scientist, Niall's experience includes working on a number of key national R&D projects e.g. RIVPACS, Faunal richness of headwaters and RHS. Niall is co-author of the LIFE in UK Rivers manual on the ecology of Ranunculus communities.
More recently, Niall has conducted research on applied geostatistics and methods for incorporating scale and multiresolution analysis in relation to the management of fluvial systems. He has also developed a framework for monitoring river hydromorphology.
Niall's present interests are focused upon the application of new technology in fluvial remote sensing. This includes the use of Acoustic Doppler Current Profilers, Terrestrial LiDAR and digital image acquisition.
Example of applications:
Development of an 'ecological vision' for several Conservation Rivers (e.g. River Camel and tributaries SSSI, River Teme and Clun SSSI). A key element of this strategy is in development of an approach that incorporates assisted recovery to achieve river restoration at a large scale. Report to Natural England, 2010 and 2011.
Adrian Pinder is a fisheries ecologist specialising in life stage/habitat interactions and habitat derived recruitment bottlenecks. Having spent the first 19 years of his career as a research scientist with the Centre for Ecology and Hydrology and a further six years in consultancy, Adrian joined Bournemouth University in June 2013 with an extensive portfolio of project experience spanning both public and private sector clients.
Perhaps best known and internationally recognised for his research on the early development and ecology of larval and juvenile fish and the publication of the FBA identification keys, he has also developed specific expertise in the complex relationships between the ontogenetic development of fish and their temporal habitat and flow preferences (a level of detail which is often overlooked in catchment and reach scale habitat quality assessments).
With over 25 years' experience of studying fish, the complexity of their behaviours and functional habitat plasticity, Adrian has led and contributed expertise to projects  spanning from the chalk streams of southern England to the upland catchments of Scotland and Wales. Incorporating an in depth knowledge of the mechanics of the WFD Fisheries Classification Scheme FCS2 and the interpretation of its outputs, these projects have ultimately applied focus to quantifying the impact of anthropogenic catchment pressures (both positive and/or negative) on fish population performance.
Necessitated by a current lack of 'fit-for-purpose' rapid assessment tools to identify ecologically acceptable flows, Adrian recently conceived and led the development of the Functional Habitat Assessment Tool (FHAT), which provides a cost effective risk screening methodology to support industry, river managers and regulators in evaluating the potential for major infrastructure and habitat restoration schemes to impact on fish and wider ecosystem processes.
In addition to his position as Associate Director of BU Ecology, the consulting arm within the School of Applied Sciences at Bournemouth University, he also serves in a voluntary capacity as Director and Trustee of the Mahseer Trust, a NGO set up to coordinate an international scientific effort to conserve some of south east Asia's most endangered fish species.
Selected project examples include:
The development of the Functional habitat Assessment Tool (FHAT)
Development of methods to assess, model and map the environmental consequences of flooding
Quantification of the importance of estuarine rearing habitats for over-wintering Atlantic salmon parr
Larval fish as early bio-indicators of environmental stress and successful habitat restoration
Underwater observational techniques to quantify habitat preferences of juvenile salmonids and the validation of PHABSIM habitat utilisation indices (HUI)
Development of conceptual models to describe population responses to discharge and inform optimisation of flow release from water storage reservoirs
Dr Martin Perrow is an expert in ecological restoration and habitat management. He has a strong interest in studying the relationship between management pressure, habitats and species. He has worked extensively on the ecology and habitat requirements of birds and fish. Martin also has extensive experience of habitat assessment methodologies and has completed several high profile studies on restoration in the Norfolk Broads and on the river Wensum.
Martin founded ECON in 1990, shortly after completing his PhD at the University of East Anglia on the population dynamics of roach Rutilus rutilus. The company initially specialised in the biomanipulation and restoration of lakes but was also involved in river restoration projects and wind farm ecological impact management.  Martin is also very much an academic as well as a consultant and has published his findings extensively in the scientific literature, although his most recent achievement has been editing the epic two volume Handbook of Ecological Restoration. Martin has also written for the wider public, often publishing articles in magazines such as British Wildlife and appearing on radio and TV.
Rob McInnes is an independent Chartered Environmentalist with over 20 years experience in wetland-related environmental research, consultancy and conservation. He possesses specialist knowledge of wetland ecosystems and in particular in three key areas: understanding their biodiversity and the wider ecosystem services provided to human society; the practical restoration and creation of wetlands for multifunctional benefits; and the development and implementation of wetland conservation and wise use policies and strategies. He has worked on over 400 wetland-related projects both within the UK and overseas and has knowledge extending across a range of wetland types from upland peatlands to lowland floodplains and urban ponds. He regularly publishes articles in peer-reviewed papers, books and conference proceedings. Prior to working independently Rob was Head of Wetland Conservation at a UK NGO and has also worked in ecological consultancy and in academia at the Universities of Exeter and London.
Rob serves on the Ramsar Convention's Scientific and Technical Review Panel as the representative of the Society of Wetland Scientists. He is currently Task Lead on Urban Wetlands and contributes to the Panel's work on wetland restoration, wetlands and climate change and wetland ecosystem services. In addition to working for the Ramsar Convention, he routinely works for intergovernmental organisations including UNESCO, CBD, UNDP and UN HABITAT. He has successfully completed recent projects in Kenya, South Africa, Chad, Russia, Japan and the USA. In addition to his work with intergovernmental organisations, Rob also undertakes projects for private companies and NGOs including IUCN, Wetlands International and the Wildfowl & Wetlands Trust.
In addition to his project work Rob is a former President of the European Chapter of the Society of Wetlands Scientists and in 2011 was awarded the President's Service Award for the significant contributions he has made in promoting the goals of the Society. Rob is Managing Director of RM Wetlands & Environment Ltd, an independent environmental consultancy dedicated to the wise use of wetlands.